Taurus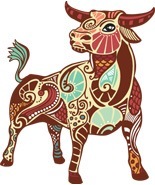 Today
You are likely to be become too ambitious today and strive to outdo others. So says Ganesha. You will be over eager to do some thing big, lay your hands on something precious and valuable. Though you are quite likely to succeed to some extent you over enthusiasm may land you in serious problems that may affect your persona; and private life.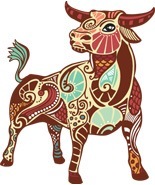 This Week
You shall be overflowing with zest and enthusiasm this week, and Ganesha predicts that you shall sail through it effortlessly. Whatever fate may throw at you, you shall handle with utmost ease, and succeed at it. But don't make the mistake of expecting the same level of competence from other members of your team, as not everyone is cut out the same way. And your determination to achieve your goals by any means fair or foul, could end up backfiring on you. So while it is good to be a go-getter, temper your attitude with a bit of caution. Although you shall be mostly preoccupied with your work, you shall manage to squeeze out some time for your near and dear ones. You will manage, also, to sort out certain domestic issues which have been pending for a long time.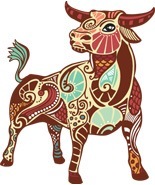 This Month
You shall feel very energetic this month, and no amount of workload will be able to deter you. In fact, Ganesha predicts that you may even exceed your limits as far as your professional performance is concerned. However, the ineptitude and obstinacy of some of your co-workers may really test your patience. Just stay calm and cool.The ready solution to it would be to reduce your expectations from others and not to compare their performance with yours. On the personal front, you will take out some quality time for your near and dear ones, in an effort to please them, especially your spouse, as he/she may be a bit upset that you had been neglecting them of late. This month you are likely to start leaning towards spirituality, as even a little practice of it will make you realise the vast amount of peace of mind that it can give you.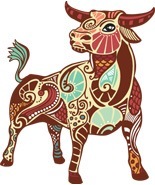 This Year
As the year unfolds, you may come across moments when you'll feel as if you are walking on water. However, the ups and downs shall teach you an important lesson. As far as your personal life is concerned, Ganesha says, there is a lot of scope for you to enjoy a harmonious relationship, but then a lot will depend on the extent to which you are willing to go in order to adapt to your lover's whims. On the career front, progress is foreseen, but with a fair share of obstacles or delays. However, the more accommodating you be, the better it will be. A flexible approach shall loosen attitudes and people. Your health will remain good. But, do follow a balanced diet and a regular fitness regime. Stars shall favour you in your financial endeavours, yet if you end up investing in the wrong places or tampering with your existing investments, things could be different.