Scorpio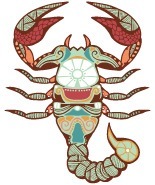 Today
Ganesha foresees that your enthusiasm and renewed zeal would encourage you to take up all the challenges at work front. And just like a smile is infectious, your positive attitude towards word too would be contagious and encourage your peers. However, it's important to unwind after a stressful day. A hot cup of coffee in one hand and a novel in another, with some instrumental music in background would be a good idea!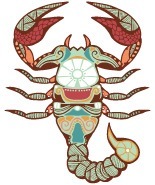 This Week
Though the stars are shining benignly down on you, Ganesha predicts that you may have to contend with not a few dicey predicaments. Unforeseen circumstances may thwart your progress, but it's nothing serious and you shall be able, with a little extra effort, to circumvent them and reach your goals with time to spare. Your ingenuity may encourage your bosses to put you in the driver's seat, and you may have to become even more careful because whatever you do, the rest are going to follow in your footsteps. If you are a businessman, though, surmounting the obstacles that circumstances may place in your path may not be so easy, but if you have made a decision with conviction, stick to it.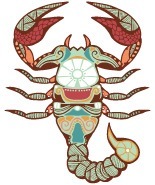 This Month
This month your professional life shall start on a low key, and you : have ample time to relax. Ganesha advises you to utilize the time recharging your batteries, because the work burden on you is going to progressively increase. The initial stages of the month are also the best to spend quality time with your family members, and prepare them, and yourself, for the rush of work which : start around the second week. When the work does come pouring in, you shall find yourself fully equipped, mentally and physically, to take it head-on. You shall put your heart and soul into your work, but you will be better off not expecting over-night results, for they shall not come so quickly, and then you : get dejected. So just hang in there, keep the faith, and the rewards shall come in due course of time. Use your energies very judiciously to stay fit.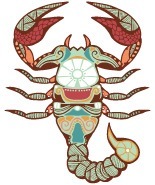 This Year
In 2013, life will teach you the important lesson of self-discipline. Also, the events ahead will make you realise how important it is to be tolerant and accommodating. This is surely not to say that you will have to face miseries in 2013, but there may be testing times, especially in the first half of the year. Nevertheless, the coming year looks set to be extremely conducive for creative work. Those with a creative inclination will be blessed with fame and money. Singles, 2013 can be a wonderful year for you, especially if you lower your expectations. However, for married couples, Ganesha says, it may be a stressful period. At work, maintaining a good rapport with colleagues may seem like fighting a battle you can never win. However, your sincerity and dedication will convince your bosses to favour you. Take care of your health, amidst all the stress. Taking regular breaks, reminds Ganesha.