Sagittarius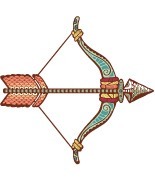 Today
You nearly become a superhero in the eyes of your near and dear ones, says Ganesha. And what more? You loving your new avatar. Good news is on its way as promotion or increment is on the cards.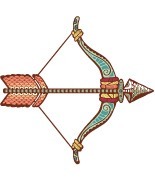 This Week
You shall be preoccupied with getting your tasks prioritised this week, especially as you can no more afford to carry on in the haphazard manner that you have been doing, as your work pressure is increasing and you need to get tasks accomplished in the order of their importance. Ganesha advises you to keep your distance from legal issues, more particularly if you are based in foreign lands, where you may find it very difficult to extricate yourself once you get entangled in them. On the health front, some niggling ailments may keep relapsing and it may take you very long to recover completely. All things spiritual may draw your attention, but you would do well to keep your distance from esoteric things. As for finances, cut down on superfluous expenses.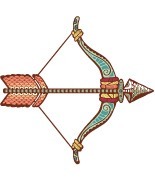 This Month
You need to make your priority list this month and proceed in an organised manner because, of late, you may have been too haphazard in your approach to life. There are a lot of things to do and the sheer volume of it can psych you to the point of disorientation, so Ganesha advises you to strictly follow your priority list and not to try to do too many things at a time. Take your tasks one at a time, and make sure you have tied up all the loose ends before you begin another one. You may tend to be very restless at times, and even fate may conspire against you by posing too many obstacles. Don't become too anxious about them, as Ganesha assures you that all the obstacles will gradually and automatically dissipate. As far as litigation is concerned, you need to keep your distance from it.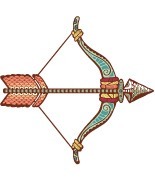 This Year
Both positive and negative experiences are on the cards for you this year. Ganesha foresees you shedding all your unnecessary inhibitions and freely expressing your feelings. You shall also enjoy a more beautiful love life. Singles may get serious about a special bond, taking it to another level. You will be in such high spirits that you may be in love with everything in life! Those of you with a creative inclination ought to make the best use of this auspicious phase. While you will be busy appreciating all good things that life has to offer, you will have one eye constantly on your bank-balance. The positive offshoot of this is that you will become acutely conscious about increasing your savings, Expect progress on the career front, but keep in mind that the growth may not necessarily get translated into monetary gains. Be patient, says Ganesha. Also, watch what you eat.