Leo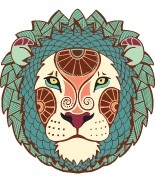 Today
Your pride and self-confidence will help you to excel in whatever task it is that you take up today. Other people will also praise you. You will buy new clothes and other possessions that you have been desiring since a long time, says Ganesha.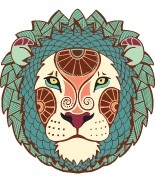 This Week
This week in your eagerness to chart out your future course of action, you are apt to get too much into the nitty-gritties of it, foresees Ganesha, which means that there is a likelihood of getting derailed from your important immediate tasks and short-term goals. Take a holistic view, and proceed as per the demands of the current situations. Another thing you need to be careful about this week is not to pass off other peoples' work as unimportant. Such arrogance may not be tolerated by everyone, and you may end up getting embroiled in bitter scuffles. Besides, there may be some personal problems that may be troubling you, so you need to take some time off, meditate to get to the root of it, and root it out.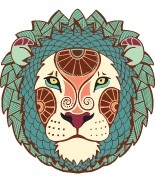 This Month
Success in the early part of the month : go to your head a little later around the middle of the month, and your arrogance is unlikely to go down well with your co-workers. It is bound to lead to ego clashes, and : even vitiate the office atmosphere, so in the larger interests of the organisation and to make your workplace an amiable place to work in, you need to check your arrogance, treat everyone on par, and even become more cooperative with colleagues. Businessmen : come across new opportunities but : not be able to capitalise on them owing to lack of resources. Also, at times, especially in the latter part of the month, you : feel rather depressed without being able to fathom the reason why. Take a break, try meditation, go for regular walks, join a gym or play tennis – in short, do something that can raise your spirits.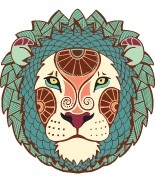 This Year
According to Ganesha, your journey through 2013 may well turn out to be quite interesting. On the career front, you may be tempted to change your job or call it quits. Don't rush headlong into things; this may harm your career in the long run. Also, remember to not let any domestic friction affect your career. At the same time, avoid getting into direct conflicts with your superiors at work or any authority figures. Also, agreed that you are a strong person, but don't ignore your health. The ups and downs on the career front may cause you stress; take care. Keep reminding yourself that you possess great will-power, and given your resilience, you can overcome hurdles with remarkable ease. In times of crisis, depend on your relationships. Ganesha foresees a possibility of friendships turning into love relationships this year. Those already in a committed relationship are advised to give more importance to their relationship than to their ego.