Gemini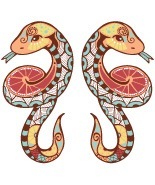 Today
You will express your feeling and opinions to people close to you and earn their support and wishes. However, you will still feel the need to be in solitude and peace in the later half of the day. Spending time with friends and family will ease your troubled mind more effectively, says Ganesha.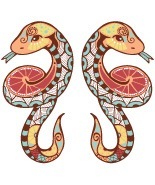 This Week
Emotions may dominate everything else this week, foretells Ganesha. Things have not been going your way of late, and it is sure to make you feel down in the dumps. But the best thing is that you know exactly how to disguise such negative feelings with a cheerful countenance. Anyone who sees you will see a happy-go-lucky person, and nobody shall be able to even guess that deep inside you may be rolling in misery. So in your alone-times, you will sit down and confabulate with your intuition, which, to date, has never let you down. You are bound to come up with solutions, and in the meanwhile, helping others solve their more mundane problems shall keep you preoccupied, and make you popular in your circles.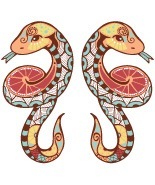 This Month
In the beginning of the month you : be a bit disoriented, but the fog shall clear up by the end of the first week and you will start brimming with enthusiasm. In fact, your zeal : be a matter of great surprise for your immediate bosses. Your relationship with your co-workers : improve, and they : willingly share some of your workload. Around the middle of the month you : wish to take a small break to unwind. You would do well to start playing an outdoor sport, which shall not just be recreational but will also keep you in fine fettle. It is in your personal life that you are likely to encounter a dicey situation. You could fall for the wily charms of Cupid, and if you are married, it : become a major cause of headache. But if you keep your distance from any such temptations, you should be fine.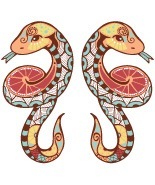 This Year
Simply put – it looks set to be a favourable year for you. Of course, there will be some twists and turns, but none of them severely damaging or depressing. The domestic environment shall remain peaceful, and you may get sufficient time, energy and resources to forge ahead. In 2013, Ganesha foresees you getting closer to someone on an emotional level. If married or in a committed relationship, you may look forward to indulging in amazingly romantic moments. However, taking the good times for granted may break the charm. Try your best to resolve issues related to your love life amicably. Your career too may go through a plenty of positive developments this year. You may, however, still not feel very satisfied with your professional situation. Financially, things will be sound, but ensure that each penny you earn is pushed logically and calculatedly into the circle of spendings, savings and investing. Watch your health, though.