Capricorn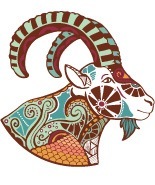 Today
Certain revelations about a relationship will draw your attention; you will find it intriguing and will spend a good amount of time trying to solve the mystery, says Ganesha. Besides, your impressive communication power will help dissolve conflicts that may have risen because of misinterpretation. There is nothing really to worry about, but keeping abreast of the activities of your rivals will help you stay ahead in competition.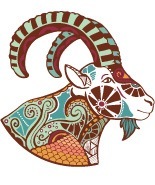 This Week
You shall fare very well this week if you are a businessman, predicts Ganesha, and professionals too shall be preoccupied with myriad tasks. However, even if you find it difficult, Ganesha advises you to squeeze out some time to render selfless service to the society at large, whether it may be in cash or kind. Although you may not receive any material benefits through such acts, rest assured that they shall fetch you some invaluable goodwill and your social prestige shall shoot up. In the event that even such selfless service fails to fill the void within you, then you may find that turning towards spirituality can give you a lot of peace of mind. There is likely to be some emotional turmoil going on within you, which you shall have to control with your intellect.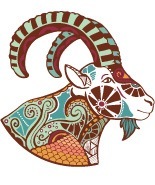 This Month
Your schedule this month is going to be packed with activities and myriad tasks, predicts Ganesha, but you will go about them in a cool and composed manner. Your life shall be moving ahead at a brisk pace, but you are likely to become impatient at times and want it to move faster. But Ganesha advises you to be realistic, as the hectic pace can be back-breaking. Around the middle of the month, you may be offered a new job which is more lucrative than your current one. Take a call only after you have weighed all the pros and cons and after consulting with elderly members of your family. On the personal front, you shall do your best to entertain your loved ones, but not at the cost of work. You will squeeze out some time now and then and do the fine balancing act.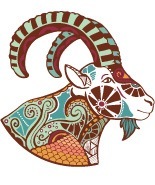 This Year
A major shift in your thinking shall be the highlight of the year ahead. You may also be able to identify between the fair-weather friends and genuine well-wishers. At home, some crucial changes are likely, leading to some stress and strain. Whatever might be the situation, ensure that you don't become autocratic, and take all decisions only with your family's consent. Being amicable will help, promises Ganesha! As for your love life, you may try your best to understand the finer aspects of love. However, eventually you may consider concentrating on tangible goals a better utilisation of your precious time. The year ahead also looks set to be a favourable period for finding a better job opportunity. If relocation has been on your mind, this is the time, says Ganesha. Financially, the year ahead may be slightly above average. Judicious use of your hard-earned money will be the need of the hour. Remember, a penny saved is a penny earned.