Cancer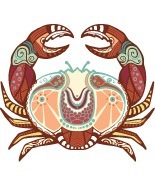 Today
Today, you may have to do a lot of multi-tasking at work, predicts Ganesha. And you are likely to do it with the dexterity of a juggler. You will finish your pending tasks with ease. You will make seemingly impossible tasks look as simple as blinking. You will do it all without even batting an eyelid.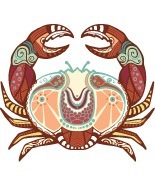 This Week
Ganesha advises you that the time is now ripe to indulge in some serious introspection. It is important to identify the mistakes that you have made in the past, because of which you have suffered heavy losses. This is possible only through delving deep inside, and once you have put your finger on the problem areas, it will become easy to resolve not to repeat the mistakes in the future, thereby saving you from further losses. It is possible that since you have been living a life totally dedicated to specific aspects, you may have been neglecting some important facets of life. You may now have to correct your approach and give all important aspects equal attention. Ganesha says this week is also favourable if you have been thinking about proposing to your beloved.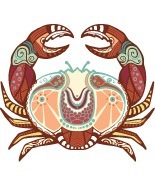 This Month
Ganesha foretells that this month the stars are positioned very favourably, at least as far as your career is concerned. After the first week of the month, your professional standing is likely to soar remarkably, and your work will be appreciated by both peers and superiors. Colleagues will respect you more, and superiors will seek you out for your opinion on vital issues. If you are fresh out of college, you will soon land a job. However, there is the concurrent danger that you may become complacent, so Ganesha advises you not to get carried away by your success. On the personal front, if you are looking out for a new house, the time is just right to book one this month. Even in the matter of proposing to your sweetheart, Ganesha gives you a green signal to proceed without any hesitation.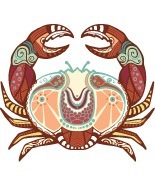 This Year
This year the best possible way of handling things would be to try and find the middle path, so as to reach a logical conclusion. Here-on, in all likelihood, your life may take any direction, possibly an altogether new one. Besides, you may now become acutely aware of your hidden powers and talents, and your desire for freedom and independence may take flight too. Don't act on impulse, though, especially regarding matters related to your love life, advises Ganesha. Although there are great chances of your love relationship culminating in marriage now, you need to ensure that you don't forge life-long bonds in haste. Also, avoid overindulging in food or drink. Your health, barring some seasonal ailments, will be pretty okay, though. On the career and financial front, you may experience average to below average progress during the first two quarters. However, things may definitely start looking up later in the year, and towards the end of the year, you will feel quite satisfied.