Cancer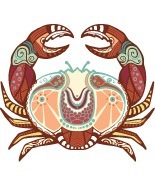 Today
Your speech will today explode your thoughts. You will ponder over new deals and decide to act only after much thought. Ganesha feels that you met with success in your ambition to achieve a breakthrough.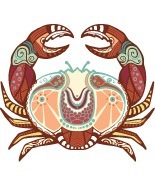 This Week
Ganesha predicts that trouble on the domestic front may keep you preoccupied this week, but you can manage those provided your financial condition is healthy enough, which it may not be, all due to your spendthrift ways, something that you may find much more difficult to manage. Money shall flow through your fingers like water off a duck's back. Therefore, in order to avoid imminent bankruptcy, you have no alternative but to change your spending habits. Become extremely careful when it comes to buying anything, and make it a thumb-rule to only purchase those things that are absolutely necessary for survival. If you don't learn your lessons from the prevailing situation and start saving immediately, you may soon be in dire straits.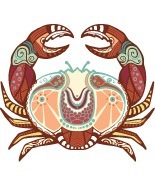 This Month
The one thing which : cause you a big headache this month is your tight financial situation. Certain expenses, no matter how much you try to avoid them, you shall have to incur. It will deplete your resources, and it : take a long time to replenish them. However you're not one to let anything affect your work adversely. In fact, predicts Ganesha, you shall convert the negative energy into positive energy and work with renewed vigour to achieve your goals. Despite this monumental effort your superiors : not give you the due credit, which, you might think, is like adding insult to injury, but your fortitude shall see you through again and again. Businessmen need to read the fine print with a magnifying glass before appending their signatures to important documents. The most positive thing this month is that your relationships with your loved ones shall strengthen.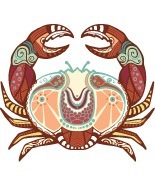 This Year
This year the best possible way of handling things would be to try and find the middle path, so as to reach a logical conclusion. Here-on, in all likelihood, your life may take any direction, possibly an altogether new one. Besides, you may now become acutely aware of your hidden powers and talents, and your desire for freedom and independence may take flight too. Don't act on impulse, though, especially regarding matters related to your love life, advises Ganesha. Although there are great chances of your love relationship culminating in marriage now, you need to ensure that you don't forge life-long bonds in haste. Also, avoid overindulging in food or drink. Your health, barring some seasonal ailments, will be pretty okay, though. On the career and financial front, you may experience average to below average progress during the first two quarters. However, things may definitely start looking up later in the year, and towards the end of the year, you will feel quite satisfied.