Aquarius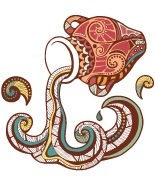 Today
You will remember this day for the rest of of life as today you will make some important decisions and give a new direction to your life. You are in for a windfall and cherry on the cake will be all the recognition and rewards you get for your sincerity and hard work, predicts Ganesha. These positive vibes will help you make sure that you are on the right track.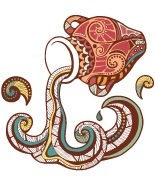 This Week
Your work pressure is going to increase this week, foresees Ganesha. However, since you are feeling very spirited and full of energy, you shall be able to accomplish all the tasks that may be piled up on your plate, and then some. You shall therefore have enough time to spend with your family members, thus giving satisfaction on both personal and professional fronts. You are likely to feel a bit low during certain phases in the week, but they shall be few and fleeting, so there is nothing to worry about them. On the financial front, you shall be rather comfortable but you will keep thinking about how to invest your money in more beneficial ways, and since it is something that is causing you a good bit of anxiety, you need to consult some investment experts.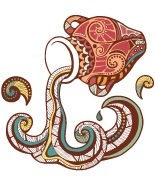 This Month
The focus this month is going to be on your finances and how best to invest your surplus funds, if you have any, and how much amount to borrow in loans, if you need any. Ganesha advises you to stay grounded, be absolutely pragmatic, especially while taking loans, because if you borrow too much, the amount you have to repay every month may leave you with little money for your routine expenses. You are fortunate that you have a lot of well-wishers around you who can guide you wisely in such matters. Don't hesitate to take their help. Besides, you have the full support of your life-partner also, so there is really nothing to worry about. However, you will have to take care not to succumb to temptations to spend your money on unnecessary creature comforts. During a phase or two, you may face some problems at your work-place, but they are passing in nature.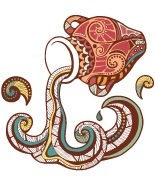 This Year
The year 2013 looks set to bring a pivotal shift in your life. Ones already willing to shift base or alter their set ways shall find this period hugely favourable. Others, not so ready, too may also need to submit to change. However, Ganesha foresees the likelihood of you befriending wrong people in your attempts to find your place in favoured social circles. Choose your friends wisely, warns Ganesha. On the love front, you may enjoy a great time. But, if you happen to begin a relationship this year or have started one recently, this is not the right time to take it as an all conclusive decision. At work, a lot will depend on how well you get things done and the rapport you share with your superiors and colleagues. Progress is on the cards, though. In financial matter, avoid speculations of any kind. Expenses may increase, but fortunately, so shall your sources of income.