Aquarius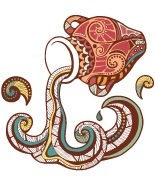 Today
You work while you work and play while you play. This approach certainly contributes a lot to your success, says Ganesha. You stay focused on your goal and make each step boldly, but wisely. Enjoy the evening in the presence of your friends and family members, and bring a joyous end to the day, says Ganesha.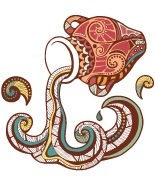 This Week
Ganesha predicts that this week even though you shall be overburdened with work, your mind shall be absolutely crystal clear on how to go about accomplishing it, and you shall also be filled with energy to handle it. Ganesha predicts that you shall be smart enough to know how to delegate the work to your juniors, and how best to delegate according to their individual talents and capacities, that getting everything accomplished even sooner than the time stipulated for it may very well be possible. You shall enjoy being in the pink of health, and may love playing outdoor games so that your energy is positively spent. Since you are a good conversationalist, you are likely to be the heart and soul of social gatherings.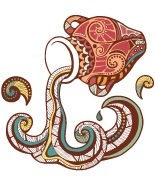 This Month
Ganesha foresees that the stars shall be aligned in your favour this month, and things in most spheres shall pan out positively. Your creative instincts : be very pronounced and you : put them to profitable use if you are engaged in some artistic field. Even in other fields, your imaginativeness shall fetch you rich dividends. However, some of you : be fed up with the monotony of your job, and shall earnestly look out for another one which is not only more lucrative but also suits your temperament better. And if you do get a chance, you should grab it with both hands. On the personal front there shall be niggling problems, but you shall realise that you : have been blowing them out of proportion. Such things, if they are harmless to you or anyone else, are best left alone. They will get ironed out over time on their own.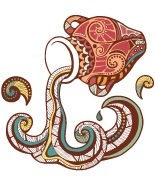 This Year
The year 2013 looks set to bring a pivotal shift in your life. Ones already willing to shift base or alter their set ways shall find this period hugely favourable. Others, not so ready, too may also need to submit to change. However, Ganesha foresees the likelihood of you befriending wrong people in your attempts to find your place in favoured social circles. Choose your friends wisely, warns Ganesha. On the love front, you may enjoy a great time. But, if you happen to begin a relationship this year or have started one recently, this is not the right time to take it as an all conclusive decision. At work, a lot will depend on how well you get things done and the rapport you share with your superiors and colleagues. Progress is on the cards, though. In financial matter, avoid speculations of any kind. Expenses may increase, but fortunately, so shall your sources of income.