Aries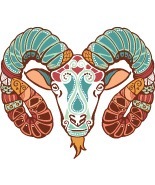 Today
Romance will keep you occupied today. Monetary success will lead to peace and the other way round. You must be careful about expenses and buy only that stuff which you really need. Ganesha says this can save you from putting your money into some dubious schemes.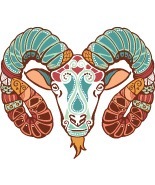 This Week
Ganesha predicts that this is going to be a very auspicious week for you, especially in the personal and romantic spheres. If you have had problems in your relationships in the recent times, you may be rest assured that this week they shall get sorted out. You shall mingle freely with people from all the walks of life, and because of your broad-minded approach, you shall have no difficulty relating to their joys and sorrows. The fact that you can identify with people from a wide cross-section of society is bound to raise your prestige. You shall, therefore, be readily able to appreciate and accept the shortcomings in other people. You will also realise the power of NOW, and give up your habit of thinking too much about the past or the future.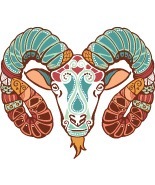 This Month
With so much work stacked up on your plate, this month you : decide to hit the ground running, foresees Ganesha. Give it your best shot, but don't expect the sky, for there are bound to be setbacks which can drag your spirits down. Official travel is very likely, and the trips : be lengthy, so be prepared to live out of your suitcase. The thing you need to be most careful of this month is your financial situation. You shall not exactly be hard up for cash, but there : be a tendency to blow up all you have, in which case your savings could deplete severely, and getting back in the comfortable position : take a long while. Love life : be lacklustre initially, but things : begin to look up as the month progresses. Your compassion too shall grow, and apart from your loved ones, others too : seek you out for guidance.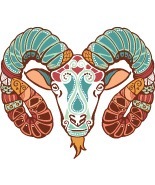 This Year
The year 2013 holds many possibilities and promises. But, you will have to be ready to take the good with the bad. In the career domain, while there will be growth and progress, you will need to remain very alert. Guard against complacency, says Ganesha. Network expansion is on the cards, but the trick shall lie in employing your contacts to the best use, while also remaining tactful and accessible. Matters related to the joint finances, joint investments and inheritance will need attention, and that is where your tact and sensibility shall come handy. Watch your word, or else your problems may increase, even harming your health in the process. Be extra vigilant, rather fastidious regarding your health. You may also want to spend more time in solitude than usual to find the answers to some burning questions, particularly about your love life. If already in a relationship, you may need some moments to reflect and reassess.