Panacea Biotec sizzles nearly 20% on Osmotica deal
By IRIS
Published: 11th September 2012 02:18 PM
Last Updated: 11th September 2012 02:18 PM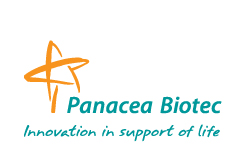 Panacea Biotec sizzled 19.97% on Tuesday after it has entered into a strategic alliance with Osmotica Pharmaceutical for the research, development and commercialization of drug delivery based, high barrier to entry generic and branded pharmaceutical products in US and key strategic markets across the globe.
The collaboration is designed to build upon each company"s highly complementary strengths and quality assets.Shares ofthe companyare trading at Rs 107.25, up Rs 17.85, or 19.97% at the Bombay Stock Exchange (BSE) on Tuesday at 1:03 p.m.The scrip has touched an intra-day high of Rs 107.25 and low of Rs 91.00. The total volume of shares traded at the BSE is 134,300.In the earlier session, the shares rose 20%, or Rs 14.9, at Rs 89.40. Currently, the stock is trading down 26.52% from its 52-week high of Rs 145.95 and above 68.9% over the 52-week low of Rs 63.50.
Share Price Movement Period Pricein Rs Gain/(Loss) in Rs in % 1 Week 75.35 14.05 18.65 1 Month 73.95 15.45 20.89 3 Months 74.15 15.25 20.57 6 Months 72.95 16.45 22.55 1 Year 140.20 (50.80) (36.23) Note: Based on previous day closing price.