Suzlon plunges after bondholders rejects FCCBs extension
By IRIS
Published: 11th October 2012 11:18 AM
Last Updated: 11th October 2012 11:18 AM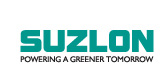 Suzlon Energy, world"s fifth largest wind turbine supplier, dropped on Thursday after the company said the bondholders has rejectedthe company"s request for extensionof payment on Foreign Convertible Currency Bonds (FCCBs) due in October 2012.Suzlon, on Sep. 18,2012, requested bondholders for a four month extension of October FCCBs to allow it to close various financing measures and meet its redemption obligations in complete alignment with all stakeholders.Further the company said it will not be able toredeemthe zero coupon bonds due on October 11 and interest bearing bonddue on October 18.Kirti Vagadia, chief financial officer, Suzlon Group, said, "I regret to announce today that the bondholders" meetings did not achieve the consensus we were hoping for and the four-month extension sought by us has not been granted.""We firmly believe that the interests of all our stakeholders are best served by driving business performance, and therefore our primary focus is to capitalize on our strong business fundamentals, maintaining order momentum, and delivering on Project Transformation to create a leaner, more efficient and agile global organization.We continue to enjoy the support and confidence of our secured lenders for our business objectives. We believe our ongoing engagement with them and our bondholders continues to be both constructive and progressive, and geared towards addressing our liabilities and our overall capital structure in a holistic manner. We expect that an acceptable solution for all stakeholders will be arrived at the earliest possible," Vagadia said.
Shares of the company are trading at Rs 15.95, down Rs 0.6, or 3.63% at the Bombay Stock Exchange (BSE) on Thursday at 9:55 a.m.The scrip has touched an intra-day high of Rs 16.30 and low of Rs 15.70. The total volume of shares traded at the BSE is 1,270,764.In the earlier session, the shares fell 3.5%, or Rs 0.6, at Rs 16.55. Currently, the stock is trading down 59.21% from its 52-week high of Rs 39.10 and above 8.14% over the 52-week low of Rs 14.75.
Share Price Movement Period Pricein Rs Gain/(Loss) in Rs in % 1 Week 17.95 (1.40) (7.80) 1 Month 15.43 1.12 7.26 3 Months 19.25 (2.70) (14.03) 6 Months 24.15 (7.60) (31.47) 1 Year 38.05 (21.50) (56.50) Note: Based on previous day closing price.