JP Associates jumps on plans to sell cement plant
By IRIS
Published: 22nd August 2013 01:18 PM
Last Updated: 22nd August 2013 01:18 PM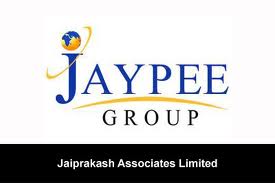 Jaiprakash Associates (JAL), a diversified infrastructure conglomerate, jumps on Thursday after themedia reportsstated thatthe company is infinal stage to sell stake in 4.8 million ton cement plant in Gujaratto UltraTech Cement.
The deal with UltraTech Cements has reported valued cement unit at Rs 37 billion.The company intends to use the sale proceeds toreduce debt.
Shares of Jaiprakash Associates are trading at Rs 32.65, up Rs 2.3, or 7.58% at the Bombay Stock Exchange (BSE) on Thursday at 12:59 p.m.The scrip has touched an intra-day high of Rs 32.70 and low of Rs 29.65. The total volume of shares traded at the BSE is 2,686,262.In the earlier session, the shares fell 6.18%, or Rs 2, at Rs 30.35.Currently, the stock is trading down 69.41% from its 52-week high of Rs 106.75 and above 14.96% over the 52-week low of Rs 28.40.
Share Price Movement Period Pricein Rs Gain/(Loss) in Rs in % 1 Week 63.00 (5.35) (8.49) 1 Month 67.30 (9.65) (14.34) 3 Months 63.40 (5.75) (9.07) 6 Months 95.70 (38.05) (39.76) 1 Year 71.30 (13.65) (19.14) Note: Based on previous day closing price.